(European) Robin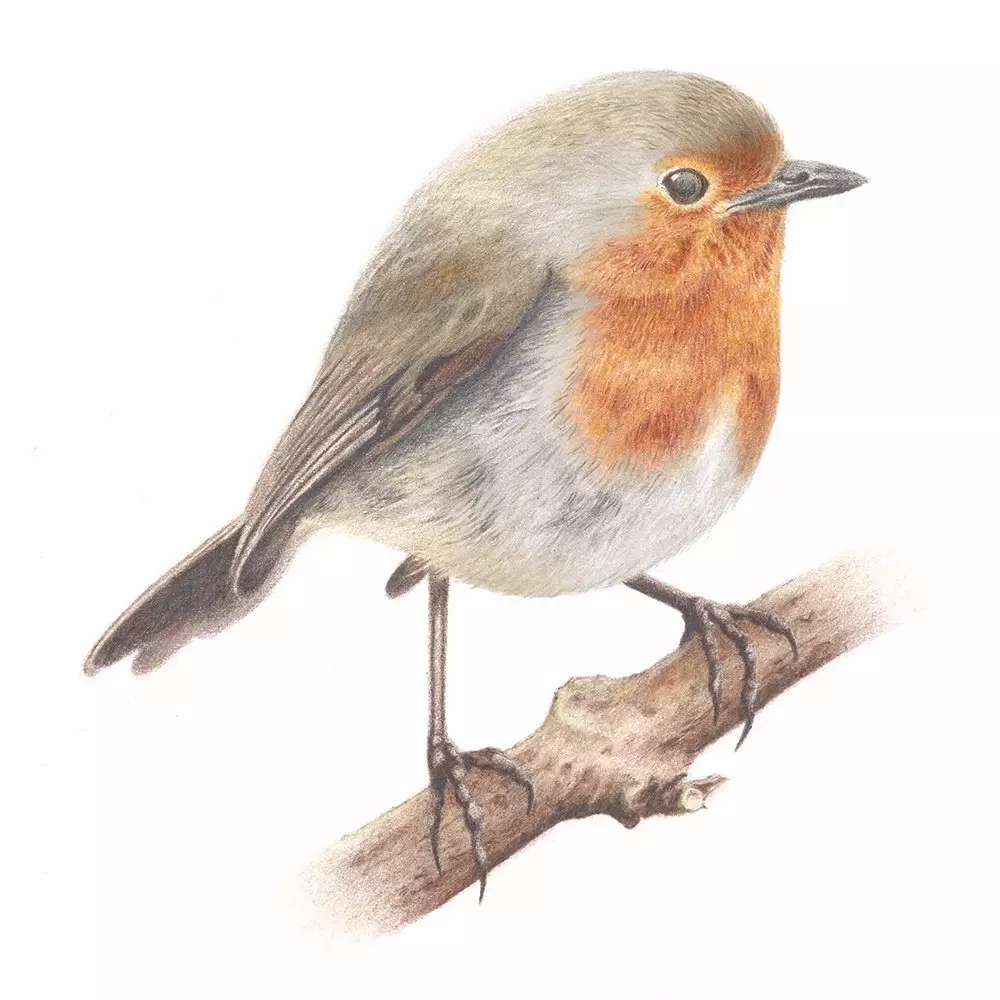 A Robin is not just for Christmas! By Spring, Robins have set up territory and are finding a mate. You can hear them singing at dawn (they are often the first bird in the morning to break into song) and you might see them violently seeing off intruders. Despite these aggressive tendencies towards other birds, Robins are very confiding and may sometimes be tempted to feed from the hand.
ORIGINAL ARTWORK FOR SALE: £295
Frame size 400 x 300mm (16 x 12 inch).
Mounted to aperture size 180 x 160mm.