Coal Tit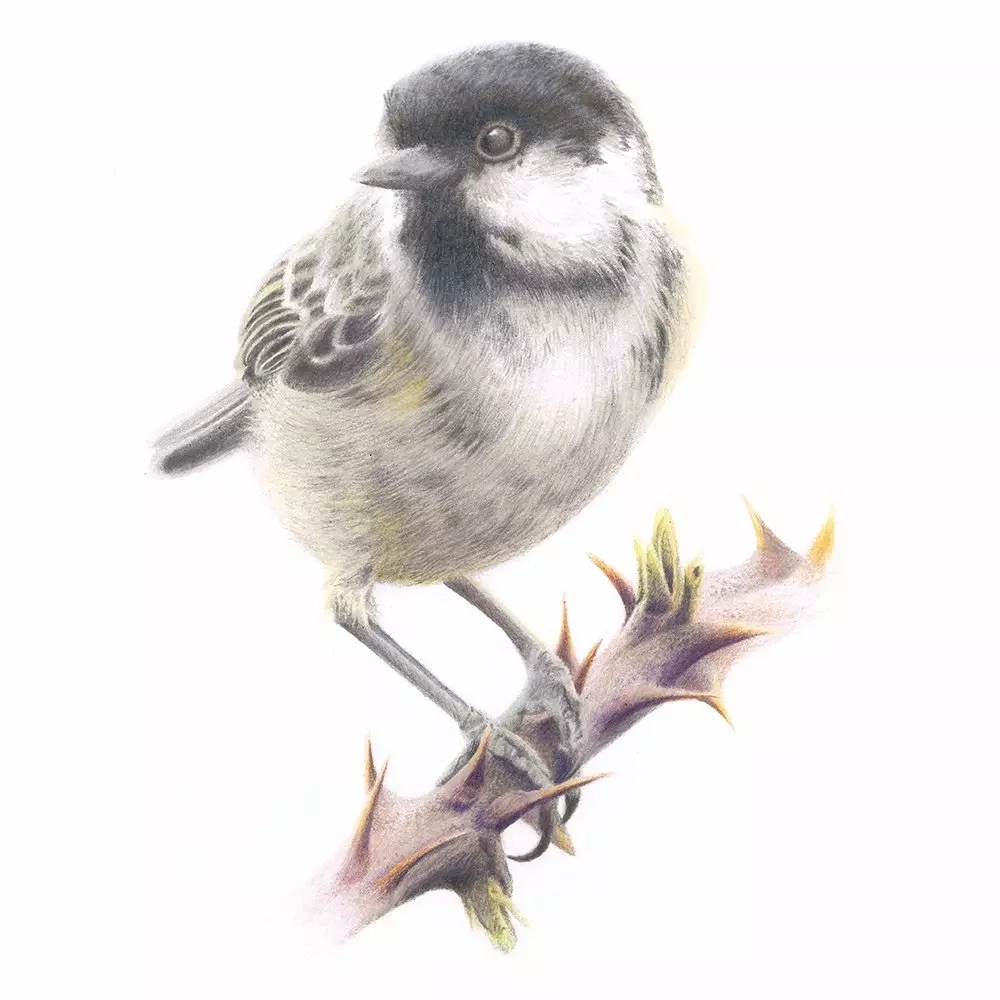 Although not as common in the garden as Blue Tits or Great Tits, Coal Tits can still be frequent visitors to our bird feeders. More subdued in colour than their cousins, they are still very attractive birds and always a welcome sight. Look for a small tit, breaking cover to snatch a seed or sunflower heart and then darting back into the cover of nearby foliage.
ORIGINAL ARTWORK FOR SALE: £295
Frame size 400 x 300mm (16 x 12 inch).
Mounted to aperture size 200 x 160mm.