(Common) Starling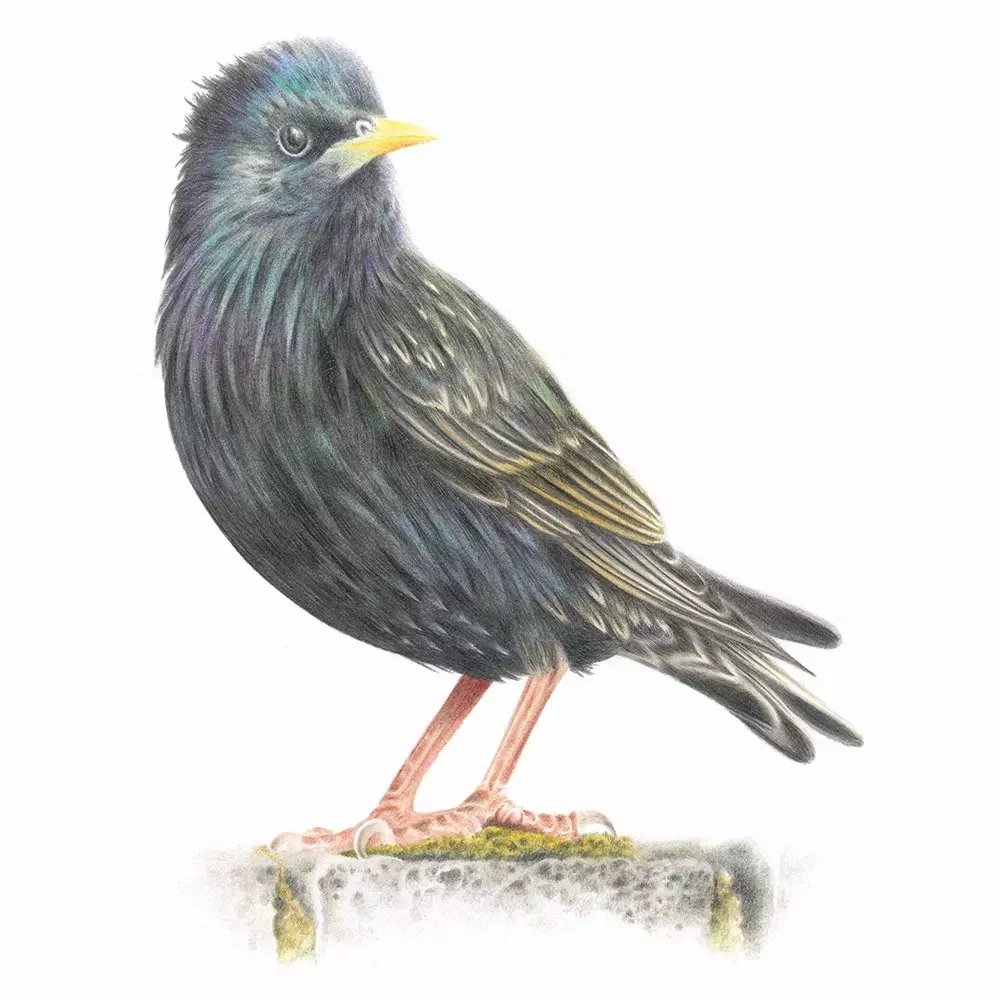 An underrated and often overlooked bird, Starlings in Spring are truly stunning with iridescent feathers and a bright yellow bill. They can be very entertaining with their various clicks and whistles, usually being broadcast from the nearest television aerial. Starlings are also fantastic mimics and will convincingly impersonate everything from a mobile phone to a car alarm.
Original artwork image dimensions approx. 195 x 150mm.
Mounted to aperture size 240 x 190mm.
ORIGINAL ARTWORK FOR SALE: £495
Frame size 500 x 400mm (20 x 16 inch) or to your specification.