(European) Blue Tit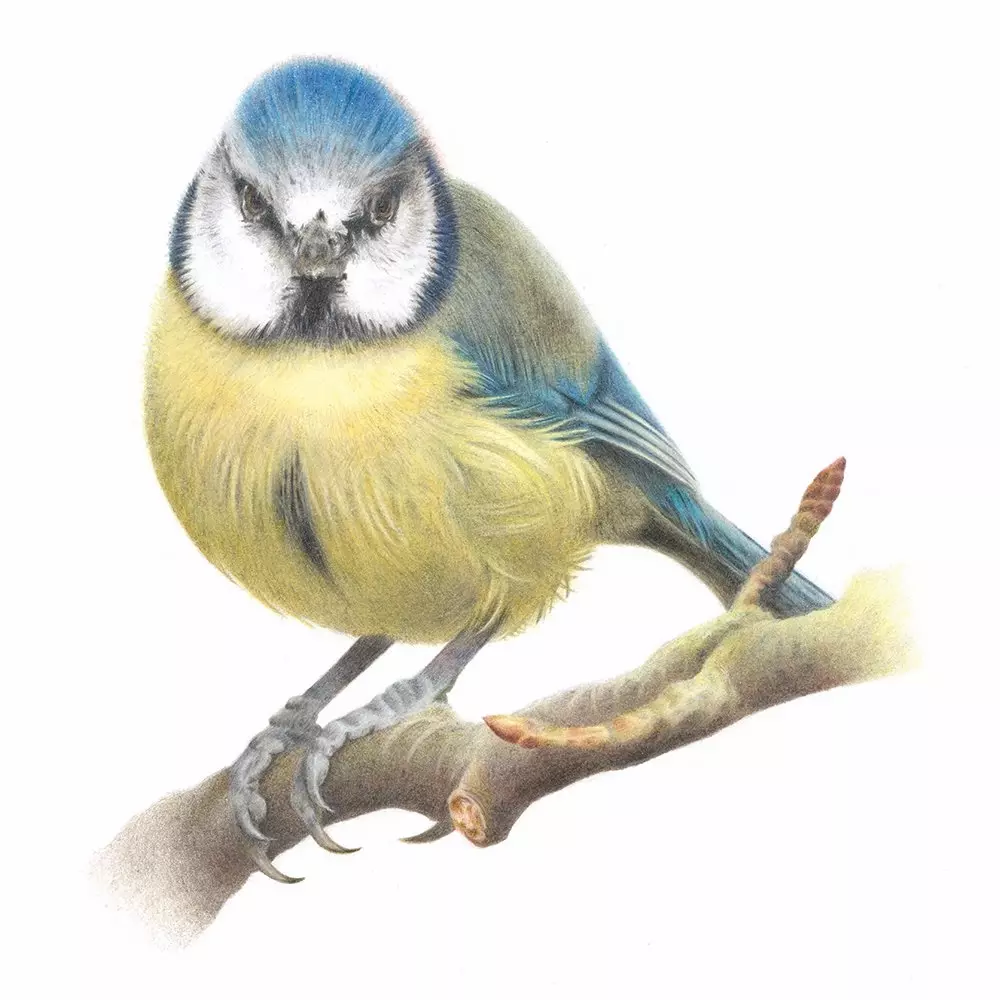 One of our most endearing birds, the Blue Tit is a common visitor to our gardens. Having taken to life among us with natural ease, Blue Tits are one of the most likely birds to take up residence in a nest box. This avian gymnast is adept at hanging upside down from a peanut feeder; and who remembers when they used to await a milk delivery in the morning just to peck a hole in the foil and sip the cream?
ORIGINAL ARTWORK FOR SALE: £395
Frame size 500 x 400mm (20 x 16 inch).
Mounted to aperture size 220 x 200mm.