(Common) Reed Bunting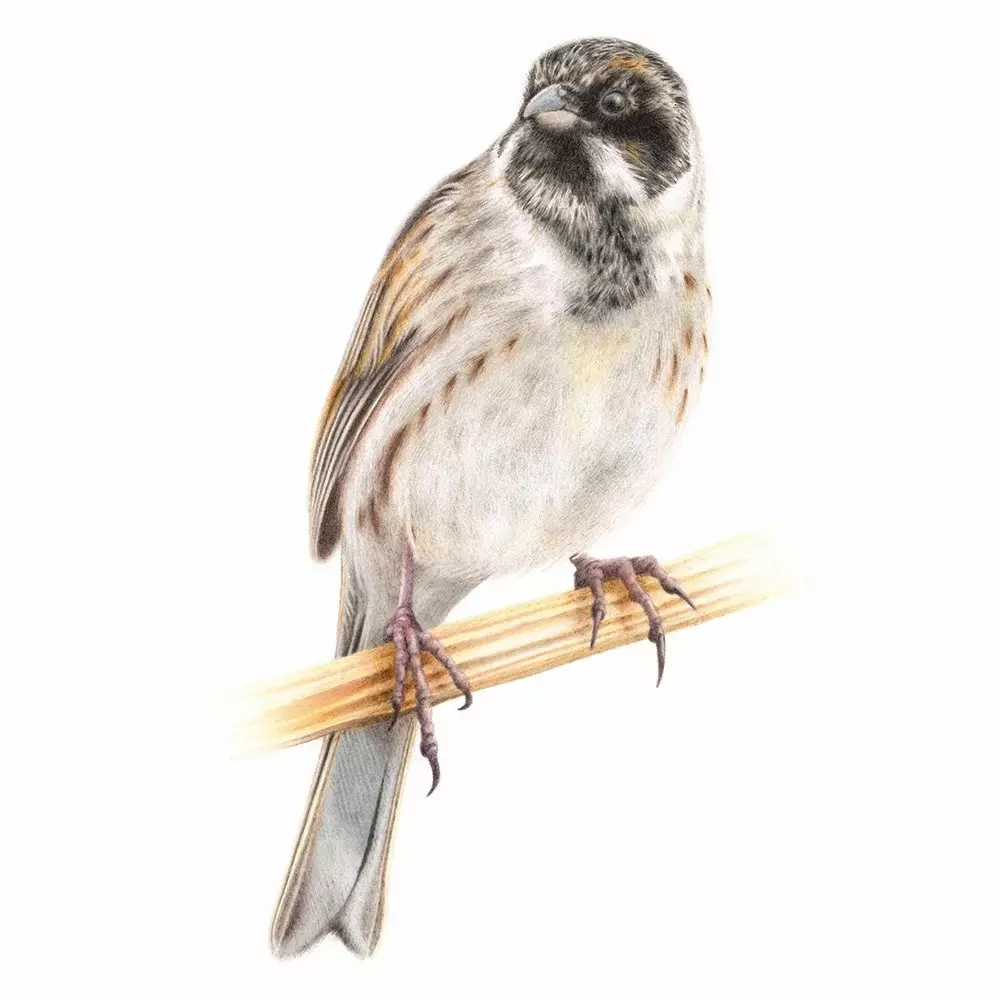 During the breeding season the male Reed Bunting sports clean sideburns and a smart white moustache, making him a handsome bird indeed. In the winter months these attractive birds join other seed feeders and will often visit gardens to take advantage of our generous offerings. It's at these times that they may get mistaken as nothing more than a smart House Sparrow!
ORIGINAL ARTWORK FOR SALE: £395
Frame size 500 x 400mm (20 x 16 inch).
Mounted to aperture size 280 x 180mm.