Pied Wagtail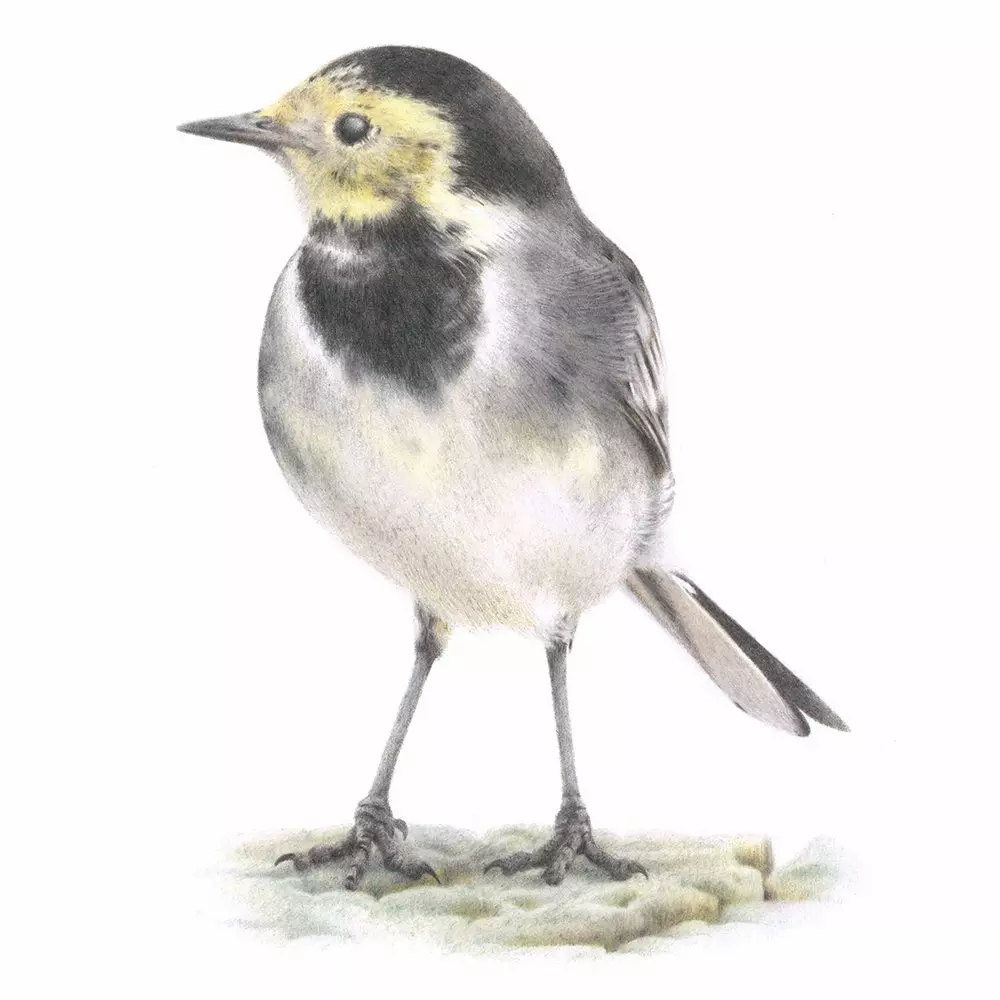 The Pied Wagtail seems to have become a truly adaptable bird. Often seen around water, fields and the coast, it is equally at home in the most urban of areas. Sometimes overlooked in the hustle and bustle of city life, keep an eye out for it flitting around the car park next time you visit an out-of-town retail park. The Pied Wagtail is unmistakeable with its attractive black and white plumage; bobbing its tail repeatedly as it picks away at insects on the tarmac.
Original artwork image dimensions approx. 205 x 155mm.
Mounted to aperture size 250 x 200mm.
ORIGINAL ARTWORK FOR SALE: £495
Frame size 500 x 400mm (20 x 16 inch) or to your specification.