(Common) Chaffinch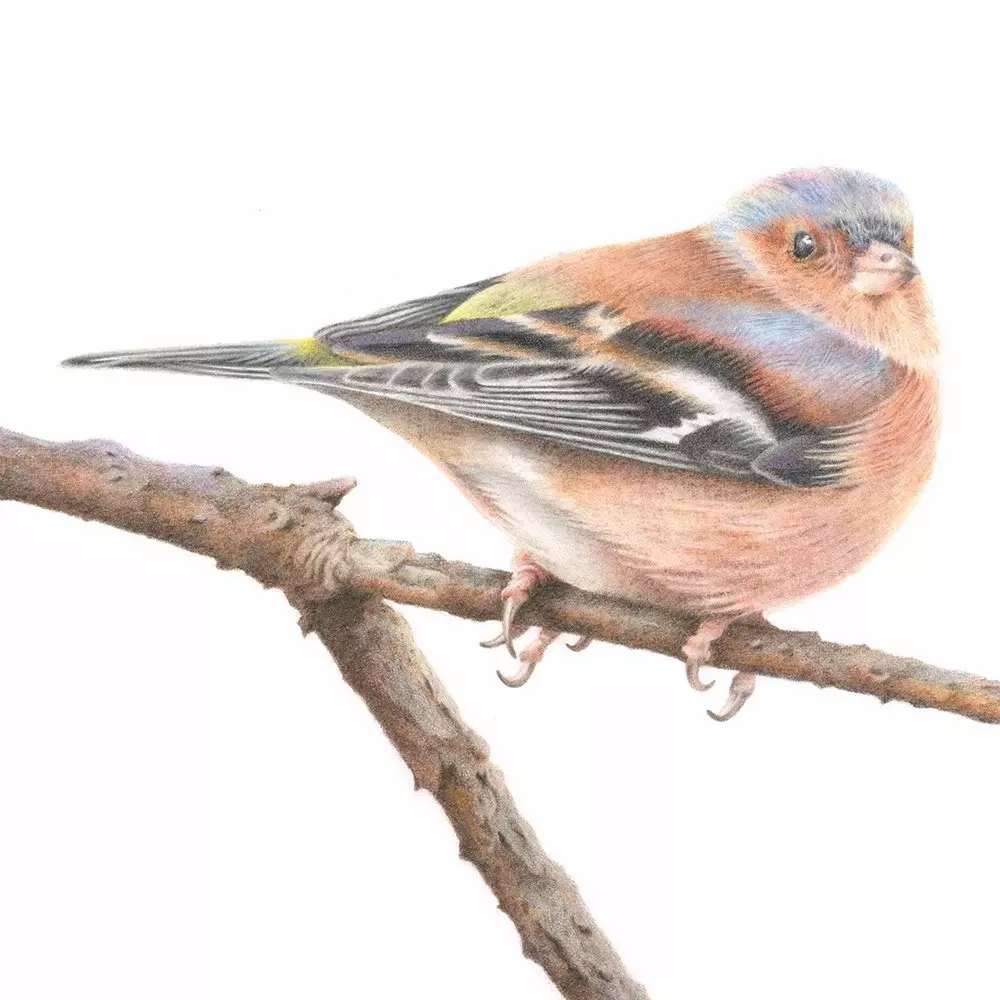 Our second commonest breeding bird in Britain (pipped at the post by the Wren), the Chaffinch can be found in woodland, parks and many gardens. Look closely and you see a bird adorned in a coat of many colours. The male Chaffinch has beautiful peach hues combined with shades of blue, grey, chestnut, pink; and that dazzling green rump.
ORIGINAL ARTWORK FOR SALE: £295
Frame size 400 x 300mm (16 x 12 inch).
Mounted to aperture size 160 x 180mm.