(Common) Stonechat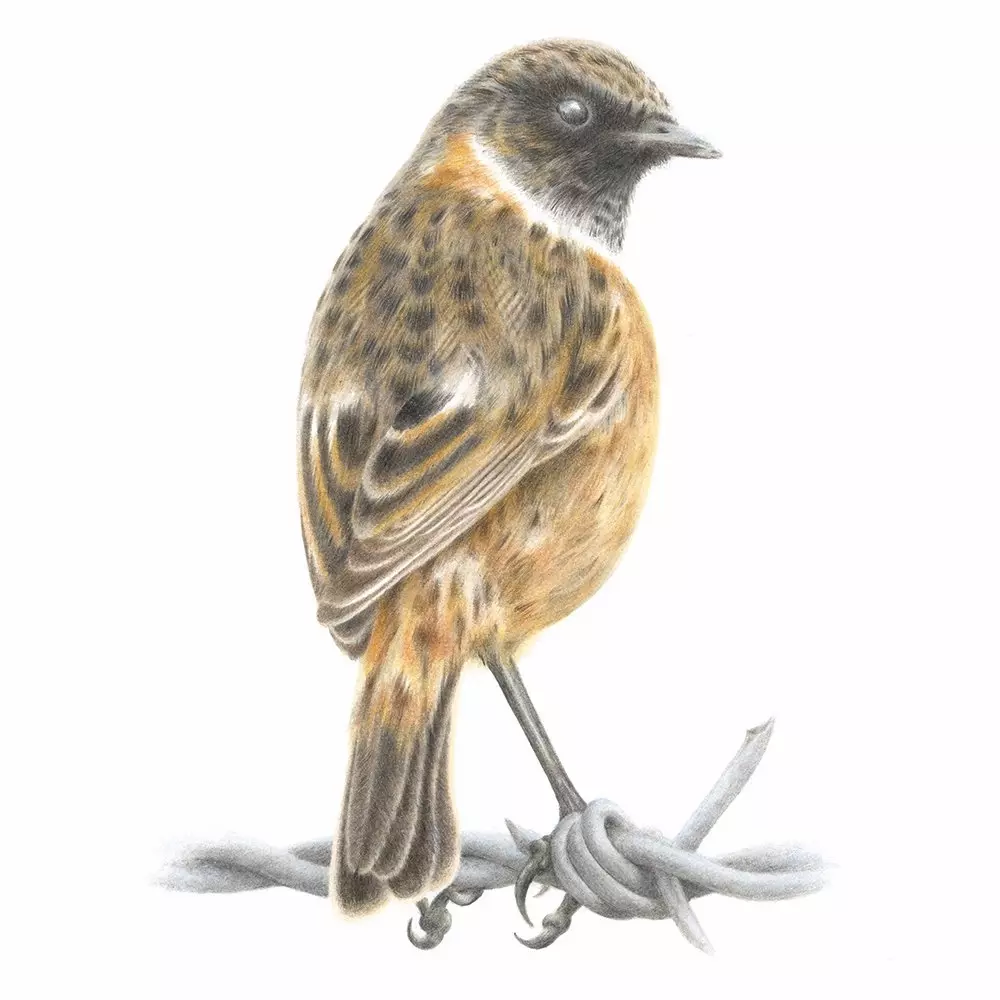 Often seen perched on top of a gorse bush or barbed wire fence, Stonechats are full of character; flicking their wings and bobbing their tail. These smart-looking birds can easily be identified by the call that gives them their name. Listen for the sound of two pebbles being tapped together next time you visit a heath or rough farmland.
Original artwork image dimensions approx. 195 x 150mm.
Mounted to aperture size 240 x 190mm.
ORIGINAL ARTWORK FOR SALE: £495
Frame size 500 x 400mm (20 x 16 inch) or to your specification.