Andy Ashdown
Andy is a landscape and wildlife artist working in pen-and-ink, watercolour and pencil.
Based on the beautiful Isle of Wight, and a passionate bird and wildlife enthusiast, Andy is constantly inspired by the natural world. Andy's subjects range from Island landmarks, stunning vistas and coastal scenes; to realistic studies of birds, butterflies and natural objects.
Having spent his professional life working as a graphic designer and brand consultant, including running a successful business for over 15 years, Andy is embracing his return to 'putting pen (or brush) to paper' and rediscovering his artistic roots. Supporting his interest in nature and conservation, Andy spent several years volunteering with the RSPB and he currently works with the National Trust on the Island.
Andy says, "Combining art with my passion for nature helps me further appreciate the beauty of the world around me. Whether I am looking at how light plays on wet coastal rocks, holding a shell in my hand, or just watching a bird perched on my garden fence, being able to capture the experience on paper makes it even more fulfilling."
Andy's style is typically very detailed. Landscapes are conveyed with intricate pen work combined with watercolour washes and glazes; wildlife subjects and natural still life is produced in coloured pencil with meticulous attention to detail.
Andy is currently represented by the Seaview Art Gallery on the Isle of Wight, where you can view and buy a variety of his work; and the Artist of the Year Gallery.
Commissions are always welcomed. Perhaps you have a particular subject that you would like turned into a unique piece of personal art?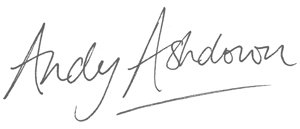 Follow Andy on Instagram.