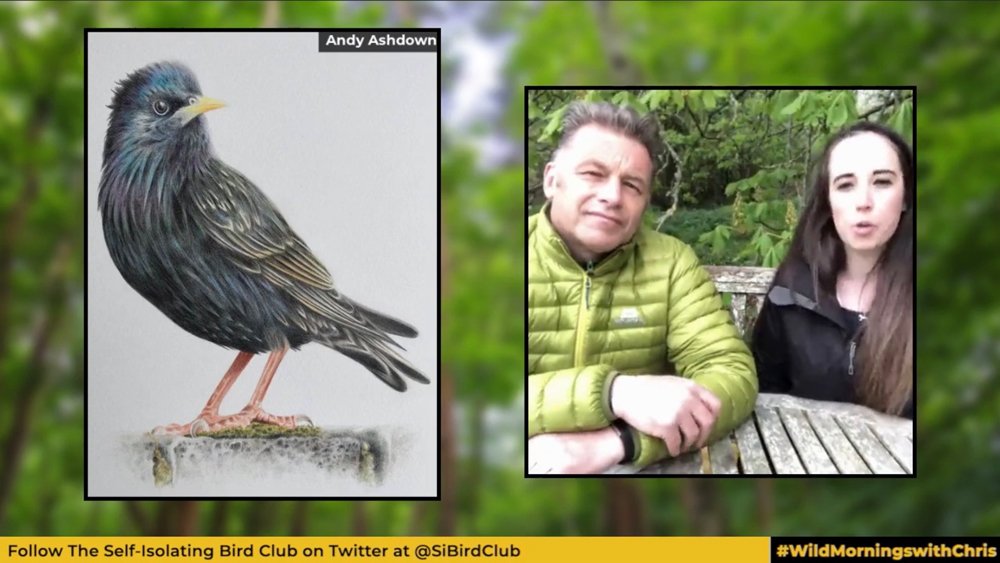 As featured on The Self-Isolating Bird Club with Chris Packham and Megan McCubbin.
About Andy Ashdown
Whilst my art is influenced by the birds around me, it is the experience of being immersed in nature that inspires me. I am a passionate birder and wildlife enthusiast, and I spend as much of my time as possible carrying binoculars, a telescope or a camera around the countryside. I can also be found volunteering at my local RSPB nature reserve at Pulborough Brooks.
It is this connection that is very important to me; spending time watching and studying birds, capturing a photograph if I can and then conveying this on paper. I aim to try and capture the beauty and character of the birds in my artwork, and I hope that other bird lovers can see something of this in my art.
Birds are not only fascinating to watch, they are also highly intricate and can be a pleasure (and sometimes a challenge!) to draw. Working exclusively in coloured pencil, I find this a fantastic medium to express the features and feathers of birds, allowing for delicate blending and fine detail. I aim to work from my own photography wherever possible; not just for reference, but as a reminder of the sighting and experience that I had at the time.
Many birds can look remarkably varied at different times of the year and these variations can sometimes make for interesting identification problems in the field! I like to represent this in my artwork, often choosing to show some species in a more unusual plumage. For example, this might be whilst they are transitioning from winter to summer, breeding or when seen as a juvenile.
Whether you are an avid bird enthusiast or simply enjoy all aspects of nature, I hope that my art brings you some pleasure. I am continually adding to my portfolio so keep an eye on the gallery for my latest illustration!