House Sparrow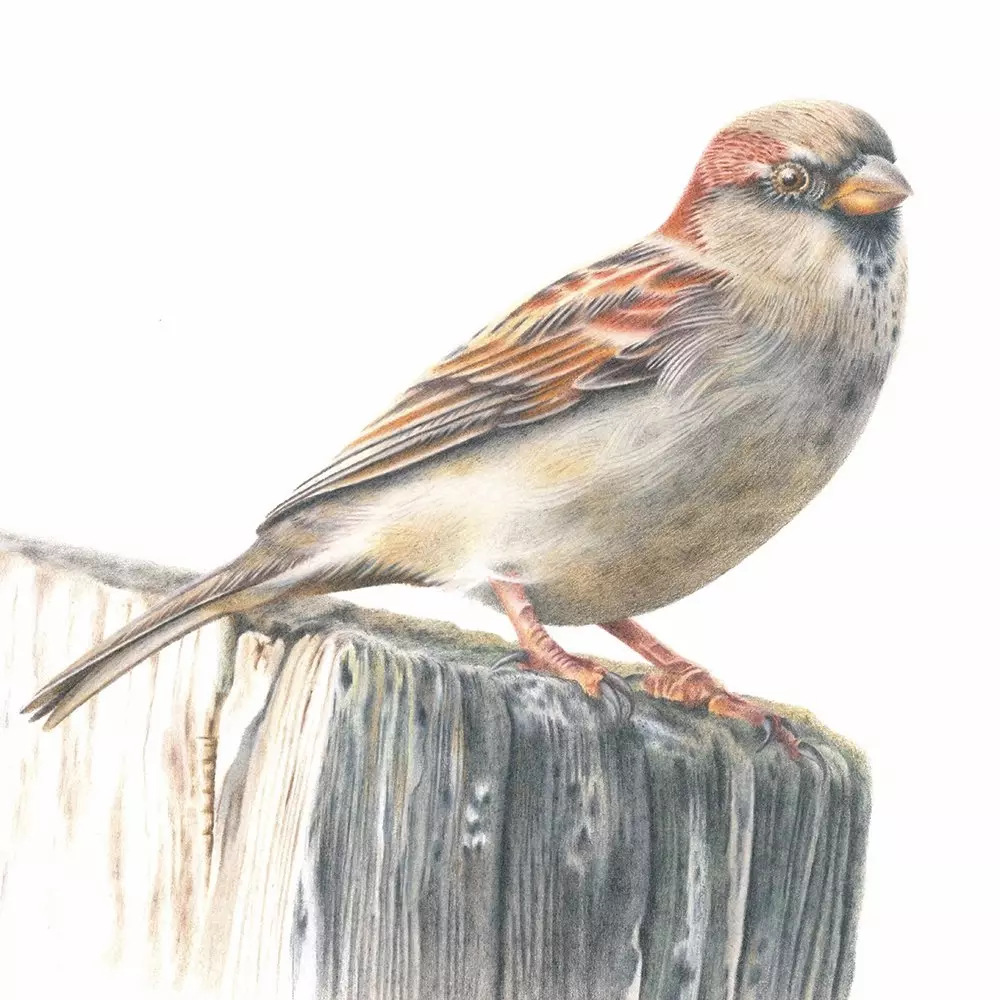 The humble House Sparrow would, at first, seem to be an abundant bird. Very happy to live communally within our urban environment, it is true that a great many of us enjoy seeing these birds squabbling and chirping in and around our gardens. However, the House Sparrow is actually a Red-Listed species and is virtually absent from some areas of the country.
ORIGINAL ARTWORK FOR SALE: £450 mounted and framed.

Available to buy from the Montague Gallery, Worthing.